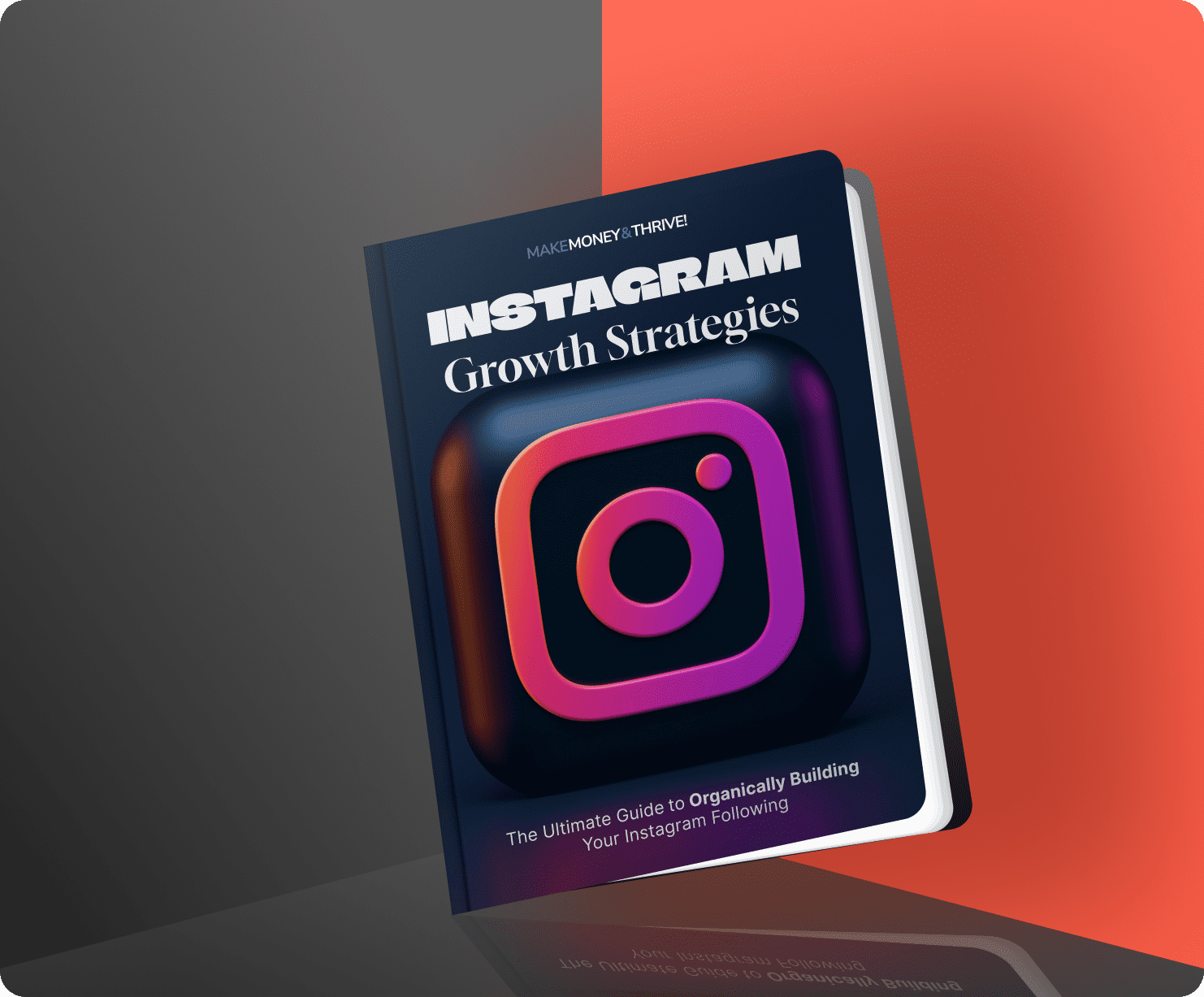 Introducing
Instagram Growth Strategies
The Ultimate Guide to Organically Building Your Instagram Following
Are you ready to unlock the full potential of Instagram and grow your following organically? Look no further than "Instagram Growth Strategies," the comprehensive 89-page ebook that's packed with tips, insights, and actionable techniques to supercharge your Instagram presence.
This Ebook Is for You If…
🚫
… You're Struggling to Get Followers on Instagram
🚫
… Your Posts Hardly Get Any Likes
🚫
… You're Unsure How to Use Hashtags Effectively
🚫
… You Have Trouble Creating Engaging Content
🚫
… You're Don't Know How To Find Influencer Collaborations
🚫
… You're Struggling with Instagram's Algorithm
In today's digital age, Instagram is more than just a platform; it's a powerhouse for personal branding, business growth, and audience engagement. However, harnessing its full potential requires a strategic approach.
That's where "Instagram Growth Strategies" comes in.
This ebook is your roadmap to Instagram success. Whether you're an influencer, small business owner, or aspiring Instagram guru, here's what you'll learn:
"Instagram Growth Strategies" Includes
✔
Comprehensive Instagram Strategy
From optimizing your profile to creating captivating content and mastering hashtags, this guide covers it all.
✔
Actionable Tips
We don't just tell you what to do; we show you how, with step-by-step guidance at every stage.
✔
Content Ideas
Say goodbye to creative block! Explore content ideas tailored to different niches and industries.
✔
Hashtag Mastery
Uncover the secrets to using hashtags effectively to boost discoverability and expand your reach.
✔
Leveraging Instagram Features
Maximize your impact with Instagram Insights, Instagram Ads, IGTV, Instagram Reels, and more.
✔
Advanced Growth Strategies
Discover growth hacking techniques like influencer partnerships, user-generated content, and cross-promotion.
✔
Data-Driven Success
Track, measure, and analyze your Instagram performance, adapting your strategies for continued growth.
✔
Algorithm Demystified
Understand the Instagram algorithm and learn effective strategies to beat it.
✔
Consistency and Authenticity
Build an authentic brand identity and maintain a consistent posting schedule.
✔
Nurturing Connections
Foster genuine connections with your audience and within the Instagram community.
✔
Practical Appendix
Access a glossary of Instagram terms and a list of recommended tools and resources, including social media automation, email marketing, and content planning tools.
Why Choose "Instagram Growth Strategies"?
✔
Comprehensive
Our 89-page ebook covers every aspect of Instagram growth, leaving no stone unturned.
✔
Actionable
Get ready to implement what you learn immediately. Our tips and techniques are hands-on and effective.
✔
Expert Insights
Benefit from insights and strategies that have been tried and tested by Instagram experts.
✔
Results-Driven
Our focus is on helping you achieve real, measurable results on Instagram.
---
What Readers Are Saying About 'Instagram Growth Strategies'
Unlock the Potential of Instagram Today!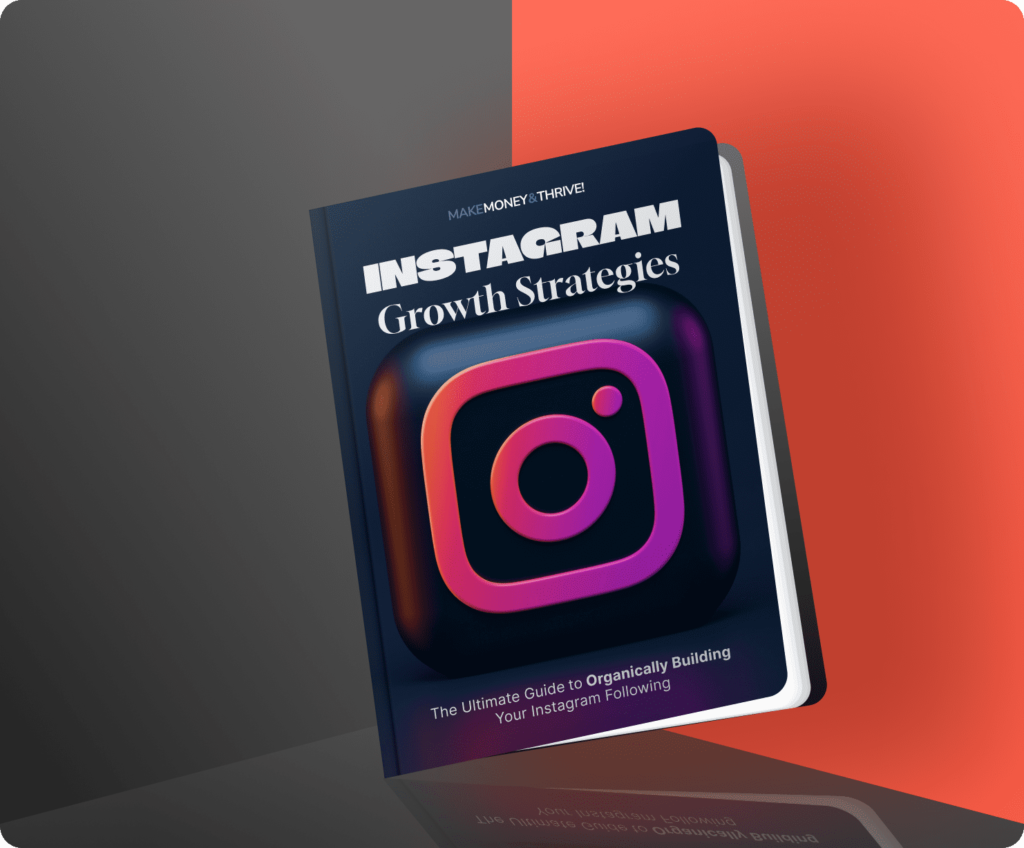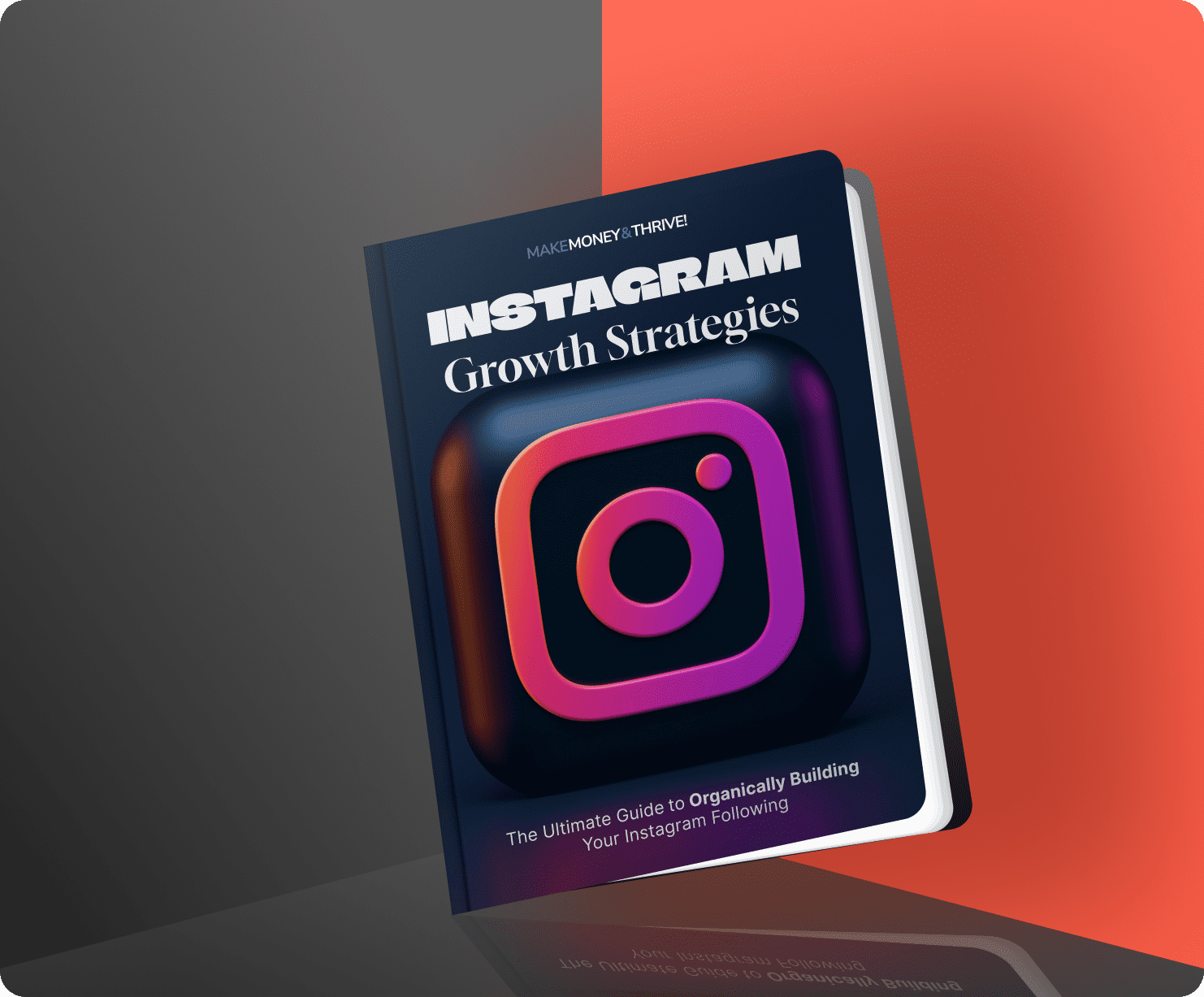 Instagram is not just a social media platform; it's a gateway to brand exposure, engagement, and conversion. Whether you're an individual looking to boost your personal brand or a business aiming to increase your online presence, "Instagram Growth Strategies" equips you with the knowledge and strategies to succeed.
Don't miss out on the opportunity to supercharge your Instagram growth organically. Grab your copy of "Instagram Growth Strategies" today and start your journey toward Instagram success. Your audience is waiting!
Discover the Full Spectrum of Instagram Success
While we've covered the highlights of what "Instagram Growth Strategies" has to offer, there's even more waiting for you within the pages of this ebook. Here's a glimpse of what you'll find!
What Else "Instagram Growth Strategies" Has to Offer:
✔
How to Set a Complete Foundation for Your Instagram Account
This ebook provides comprehensive guidance on optimizing your profile for maximum impact, ensuring every visitor to your account is captivated by your content and brand.
✔
How to Quickly Create Loads of Content
Discover strategies for efficiently batch creating content, freeing you from the stress of daily posting and empowering you with a content calendar that practically runs itself.
✔
How to Repurpose Your Content for Maximum Efficiency
Discover innovative ways to make the most of your content. Learn how to repurpose your posts, stories, and videos, ensuring that your efforts have a long-lasting impact.
✔
How to Finally Get Powerful Influencer Partnerships
Learn the ins and outs of finding, approaching, and effectively collaborating with influencers in your niche. Expand your reach and credibility.
✔
How to Optimize Your Hashtags for Maximum Exposure
Hashtags are your secret weapon for reaching a broader audience. Learn how to research, select, and implement hashtags strategically to get discovered by the right people.
✔
How to Create a Community of Raving Fans
Building a community around your brand is key to long-term success. Discover strategies for fostering genuine connections with your followers, turning them into loyal fans who not only engage with your content but also share it with their networks.
✔
How to Monetize Your Instagram Account
If you're looking to turn your Instagram into a revenue stream, "Instagram Growth Strategies" has you covered. Learn how to set up and optimize an Instagram Shop, transforming your followers into paying customers.
✔
How to Measure Success With High Quality Data
Dive deep into tracking key metrics, analyzing growth patterns, and adapting strategies based on data-driven insights. This ebook equips you with the expertise to understand and quantify your growth.
✔
How to Get Your Followers to Create User Generated Content to Further Boost Your Reach
User-generated content (UGC) is a powerful way to boost your reach and social proof. Find out how to encourage your followers to create and share content related to your brand, amplifying your presence even further.
Don't miss out on the opportunity to transform your Instagram presence. Whether you're looking to become an influencer, boost your business, or simply connect with a broader audience, "Instagram Growth Strategies" is your key to unlocking success on this dynamic platform.
Invest in Your Instagram Success Today
Instagram isn't just another social media platform; it's a powerful tool for growth and engagement. If you're still hesitating, consider this: the strategies and insights you'll gain from this ebook have the potential to pay off exponentially in terms of followers, engagement, and, ultimately, your personal or business success.
Don't let another day pass without taking action toward your Instagram goals. Invest in your Instagram success today with "Instagram Growth Strategies." Your audience is waiting, and your growth journey starts now.
What You Stand to Lose by Not Investing in "Instagram Growth Strategies":
Imagine this for a moment: it's a year from now, and your Instagram presence hasn't grown as you hoped. Your follower count has barely budged, your engagement rates remain stagnant, and your dream of leveraging Instagram to its full potential feels distant.
Now, consider what you might be missing out on:
Missed Opportunities
Every day, countless opportunities pass you by—opportunities to connect with your audience, grow your brand, and achieve your goals. Are you willing to let these opportunities slip through your fingers?
Competitive Disadvantage
While others are implementing the strategies and techniques found in "Instagram Growth Strategies," you risk falling behind. In a world where attention is fleeting, staying stagnant can be detrimental.
Wasted Time and Effort
You've poured time and effort into your Instagram account. Not investing in the knowledge to optimize your efforts effectively could mean all that hard work goes to waste.
Diminished Potential
Your Instagram has the potential to be a powerful tool for personal growth, business success, and brand recognition. By not taking action, you might be limiting your own potential.
Regretting your Decision
Down the line, when you see others thriving on Instagram, will you wonder what could have been if you'd invested in "Instagram Growth Strategies" today?
Consider these potential losses carefully. Are you prepared to let yourself and your dreams down by missing out on the opportunity to transform your Instagram presence? The choice is yours. Don't wait; take the first step toward Instagram success by grabbing your copy of "Instagram Growth Strategies" now.