With the internet offering endless opportunities to earn money, there is a growing concern about fraudulent schemes that seek to exploit unsuspecting individuals. One such platform that has raised eyebrows is Kmkusdt.com. In this blog post, we will dive deeper into this platform and explore whether it is legitimate or a scam.
What is Kmkusdt.com?
Kmkusdt.com is an online platform that claims to offer its users the opportunity to make money online. However, the website provides little information about what it does or how users can make money. All you see when you visit the website is a login page, which raises suspicions that it is a fraudulent platform.
Invitation-only Registration Process
To register on Kmkusdt.com, you need an invitation code from an already registered user. This exclusive registration process is a classic hallmark of Ponzi or pyramid schemes, and it is used to ensure that the scheme grows through word of mouth. The invitation-only process ensures that the pyramid or Ponzi scheme thrives and the scheme's operator can continue collecting funds.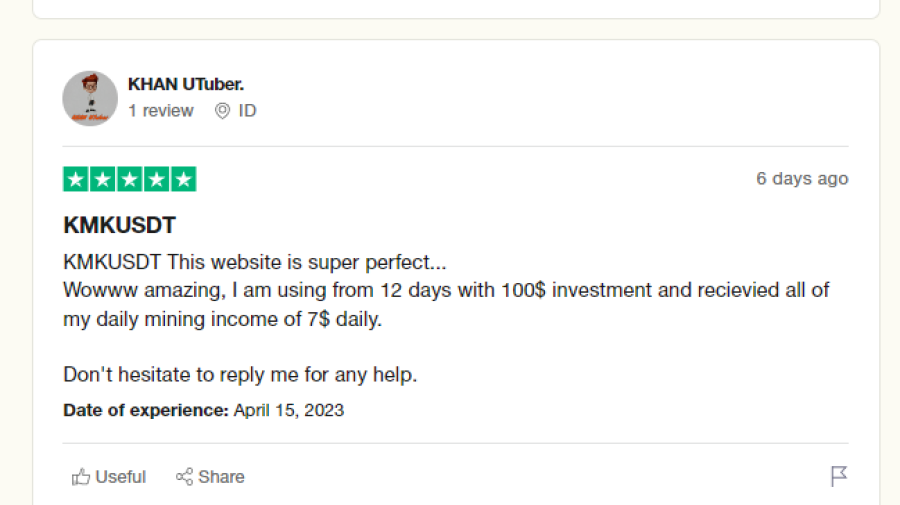 User Reviews
Several users have left reviews of Kmkusdt.com, and opinions are mixed. Some users report positive experiences and daily withdrawals, while others report that they were unable to withdraw their funds for weeks. For those that were not able to withdraw their funds, they received excuses such as a "mining machine damage" or a "withdrawal channel not open."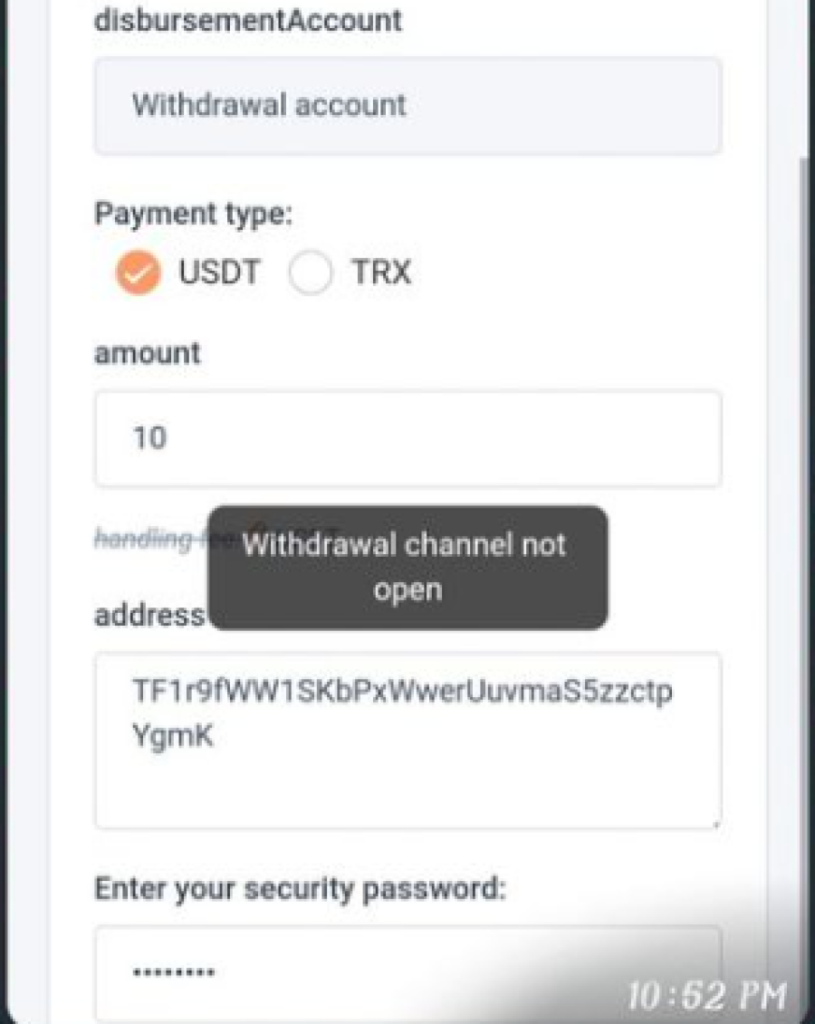 One interesting aspect of the positive reviews is that users use the phrase "so far" to describe their experience. This suggests that they are wary of the platform's legitimacy and are only investing because it seems to be working at the moment. This lack of trust in the platform is not a good sign, and it suggests that the users are already suspicious of the site's claims.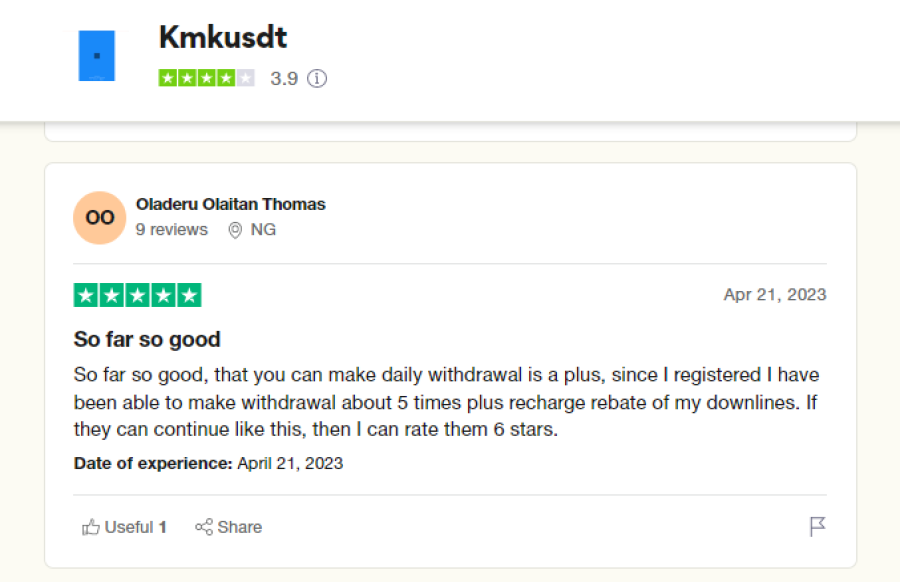 Red Flags to Watch Out For
There are several red flags associated with Kmkusdt.com that you should watch out for if you are considering investing in this platform. Firstly, the platform does not provide enough information about its operations. Secondly, it is invitation-only, which is a classic hallmark of pyramid or Ponzi schemes. Thirdly, the promised returns of $7 per day for a $100 investment are too good to be true.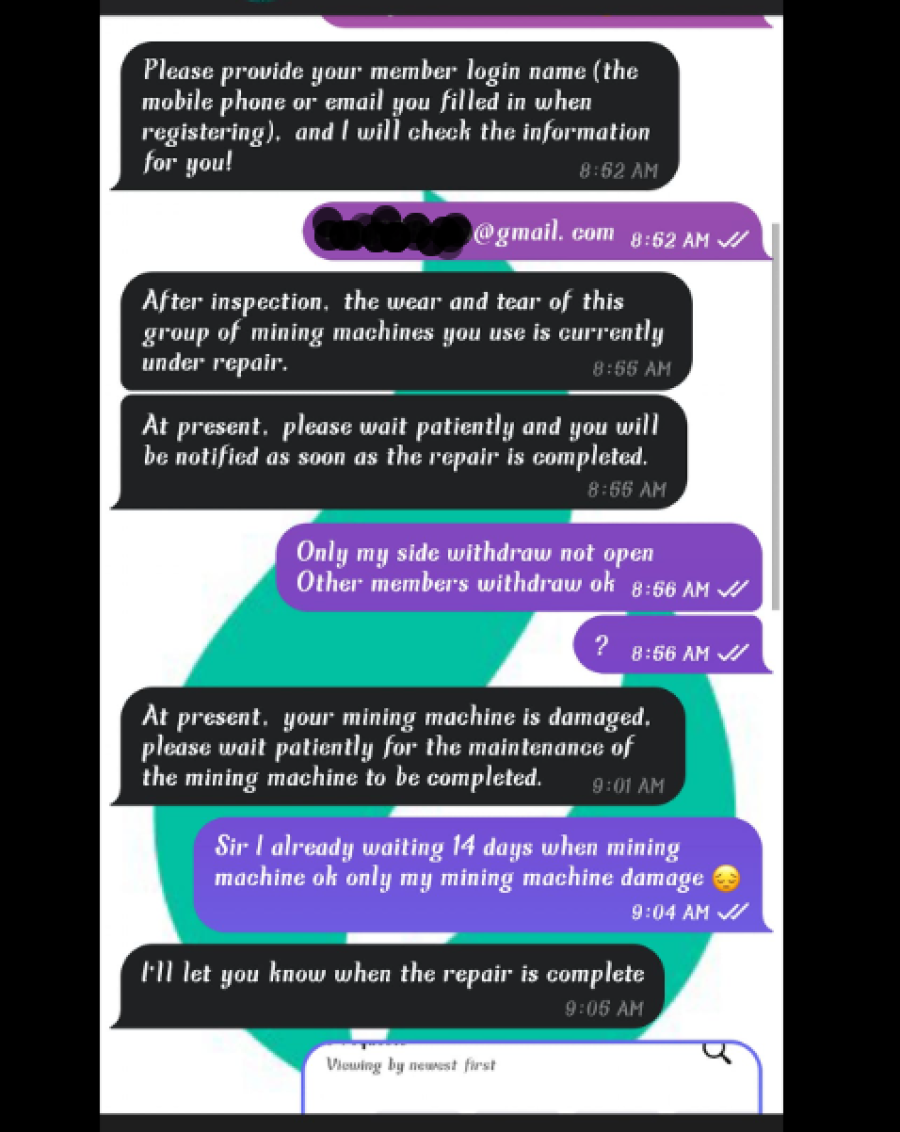 Cryptocurrency Scams on the Rise
Cryptocurrency scams are on the rise, and this is not surprising given the increased interest in cryptocurrencies. Scammers take advantage of the lack of regulation in the cryptocurrency industry to prey on unsuspecting individuals. One of the most common scams involves promising high returns on cryptocurrency investments, just like what Kmkusdt.com is doing.
Learn how to recognize whether an opportunity is a scam in this guide.
Conclusion
Kmkusdt.com has several red flags that suggest it may be a fraudulent platform. The invitation-only registration process, lack of information about the platform's operations, and unrealistic returns are just some of the warning signs. While some users report positive experiences, many others have reported difficulties in withdrawing their funds, which is another warning sign. If you are considering investing in Kmkusdt.com, exercise caution, and consider other legitimate investment options.