A website has two audiences: 1) Your readers and 2) Search
SEO helps interested readers find your website through Google, so it's absolutely necessary to optimize your website for the search engines. Enter search engine optimization… aka SEO.
In this class, I will go through all aspects of SEO and show you some best practices to get your website (new or old) off the ground!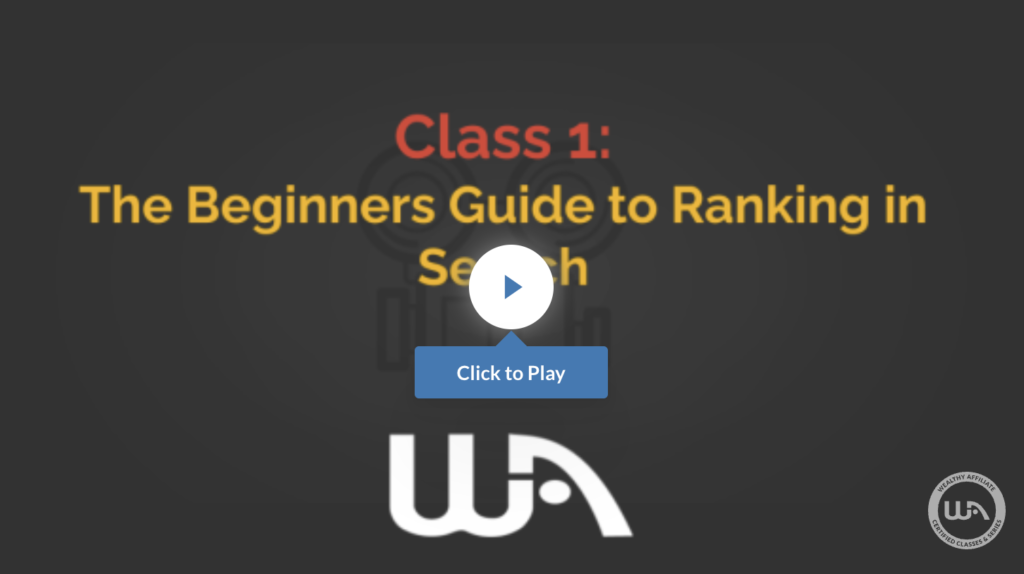 Learning Outcomes
What is SEO & How it Works
The Different Types of SEO
SEO Shiny Objects to Avoid
Ranking in Search Best Practices
A Look At Some Successful Ranking Campaigns
LIVE Q & A Session
About the Expert
Jay hosts weekly live video training events that are offered within the Premium membership at Wealthy Affiliate. Jay has vast experience in the Internet marketing world, from PPC, local marketing, content development, SEO, and website development (programming, wordpress, joomla, drupal). The weekly video training is an absolute necessity to skill development of online marketers and we are pleased to be able to offer this remarkable training solution.