Are you an email marketer or affiliate marketer looking to take your blog to the next level? Do you want to connect with like-minded creators, expand your audience, and organically grow your email list? Look no further than the ConvertKit Creator Network! In this article, we'll delve into the power of the Creator Network and how it can help you maximize your blog's potential. Get ready to revolutionize your online presence and propel your success to new heights!
Unlocking the Potential of the Creator Network
When you join the ConvertKit Creator Network, you gain access to a thriving community of creators who are eager to connect, collaborate, and support one another. The first step is setting up your Creator Profile, a dedicated page that showcases your work, expertise, and offerings. This acts as your virtual business card, making it easier for other creators to discover you and for you to connect with potential collaborators.
Discover and Connect with Like-Minded Creators
The Creator Network features a comprehensive directory of creators, allowing you to find individuals whose work aligns with your interests and goals. Explore their profiles, learn about their unique skills, and establish connections with those who resonate with you. By networking and forming mutually beneficial relationships, you open the doors to exciting collaborations, cross-promotion opportunities, and the potential to tap into each other's audiences.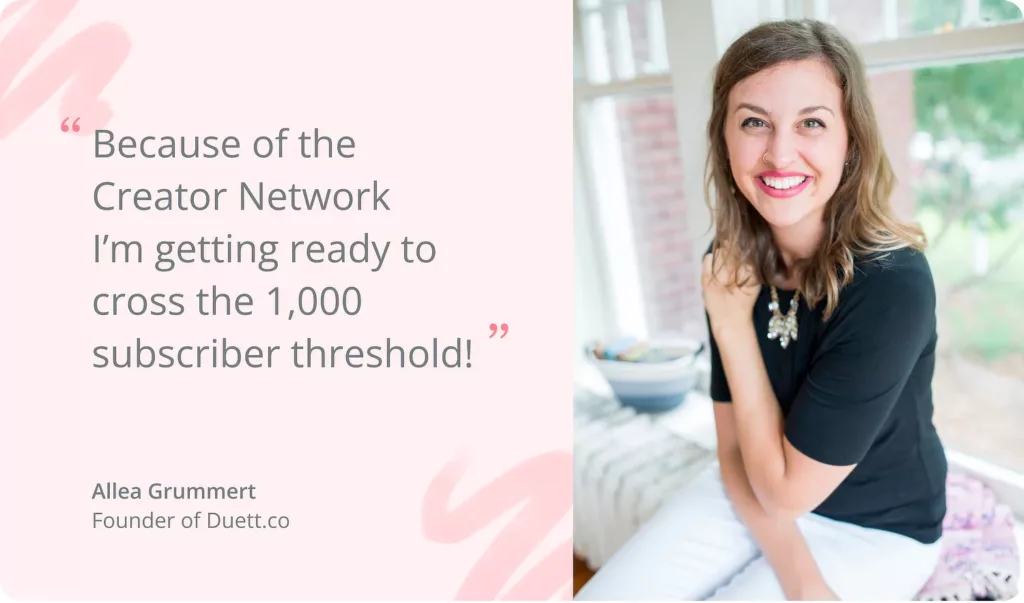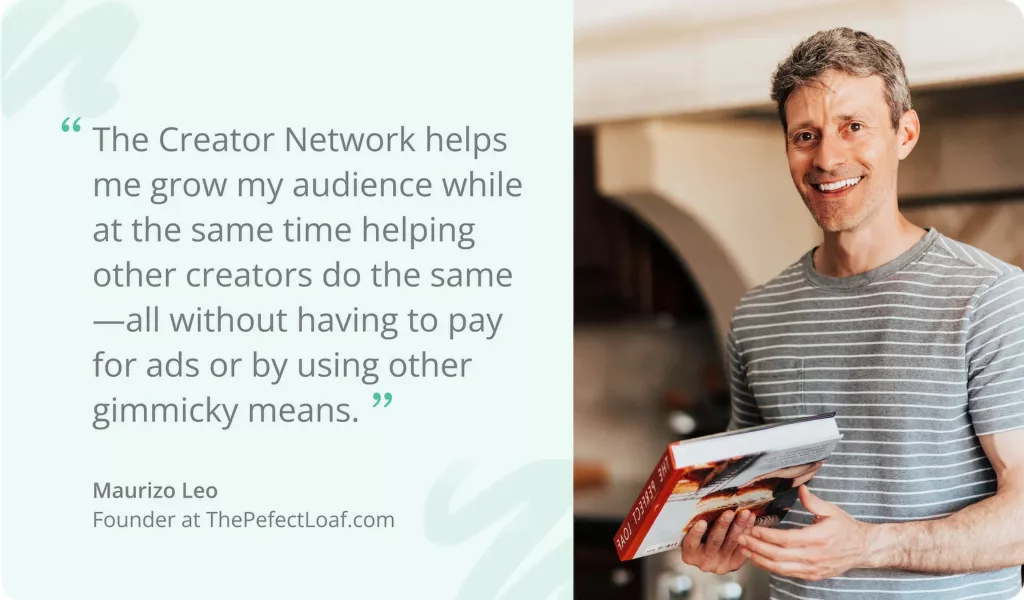 Recommendation Culture: A Catalyst for Growth
One of the most powerful features of the Creator Network is its recommendation system. When you recommend other creators, they become aware of your work and have the opportunity to recommend you back to their audience. This exchange of recommendations creates a snowball effect, helping both parties reach new followers and organically grow their email lists.
By receiving recommendations from other creators, you gain a valuable vote of confidence and establish trust with their audience. It's like having a stamp of approval that instantly boosts your credibility and opens doors to new opportunities. As you actively participate in the network by recommending others, your profile gains visibility on their dashboards, increasing your chances of being recommended in return. This virtuous cycle fuels your blog's growth and exposes you to fresh audiences primed for your content.
Seamless Integration for Maximum Efficiency
ConvertKit understands that time is a precious resource for creators. That's why the Creator Network has been designed for effortless integration into your existing workflow. You can seamlessly navigate the directory, explore profiles, and make recommendations, all within the intuitive interface. ConvertKit prioritizes your efficiency so you can focus on what you do best – creating remarkable content.
Unleash Your Blog's Potential: Join the Creator Network Today!
Don't miss out on the chance to take your blog to new heights and expand your reach. Join the ConvertKit Creator Network and tap into a vibrant community of creators who share your passion and ambition. Through collaboration and recommendation, you'll unlock unprecedented growth opportunities, reaching new followers and organically growing your email list.
To start your journey with the Creator Network, simply sign up here: https://makemoneyandthrive.com/creatornetwork. By using this link, you not only gain access to the network's transformative potential but also support our blog in the process.
Conclusion
The ConvertKit Creator Network is a game-changer for email marketers and affiliate marketers seeking to maximize their blog's success. By connecting with like-minded creators, recommending each other, and receiving endorsements, you can expand your audience, strengthen your credibility, and organically grow your email list. Embrace the power of the Creator Network today and watch your blog thrive like never before!
Remember, success is just a click away!
Grow your audience faster without working harder
The Creator Network is a way to scale your newsletter growth by joining forces with other creators. Because when one creator wins, all creators win.