Quwiex Is Not Available Anymore!
Quwiex is not online anymore since 18.04.2022. The company seems to have disappeared without noticing investors. No new information has been disclosed so far. For the most recent information, please visit: Quwiex Offline: What Now?
I'll leave this post online for the time being, as a reference.
The CEO of Quwiex, George Bennett recently announced that on 18.04.2022, Quwiex Global will connect to Quwiex OCP. So what does that mean and what is Quwiex OCP? Also, there are 2 new deposits inside the Quwiex Global investment platform and I'll go into detail what those are and what's interesting about them! Let's find out!
What is Quwiex OCP (Online Crypto Platform)?
As we can see from an announcement on their official Twitter account, Quwiex OCP means Online Crypto Platform. This will be Quwiex Global's own Crypto Exchange, much like Binance.com
George Bennet talked about the launch for a while now and announced its launch after the approval of their US license which has been approved a week ago. So everything's ready for OCP.
Will Quwiex's Investment Platform still be accessible?
So the question I've been reading about was: Will quwiex.com still be accessible? It seems that investors are concerned about whether their investments will still run smoothly. And with a young company like Quwiex it's right to ask these questions. I honestly can't figure out why the investment platform shouldn't continue. The Tweet even says that Quwiex Global (say: The investment platform) will connect to Quwiex OCP. So I asked the company directly. Here's the response: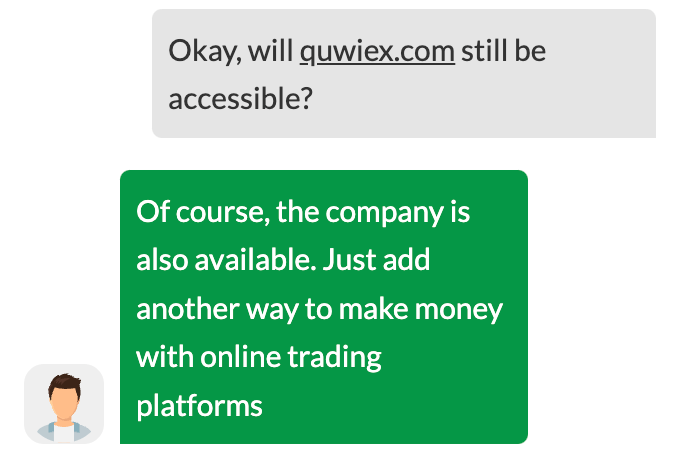 So for everyone out there who's asking if the Quwiex Investment Platform will continue, here's your answer: Yes! The platform will continue, so no worries.
What Are the 2 New Deposit Plans in Quwiex Global?
So obviously we have to talk about the new Plans that come with the Launch of OCP! They're called OCP Light and OCP Pro.
Why They're Interesting
So what makes them so interesting? If you have a look at the screenshot above, you'll likely notice that both deposits run for only 7 days! Also, they give you daily accruals of a minimum of 4% a day! That's actually super interesting and nothing I've seen before.
What's my Opinion on the new OCP Light & OCP Pro Deposits?
Yesterday someone sent me a message and asked about what my opinion is on these new deposit plans. He thought that maybe it's a bad sign because the company is promising too high returns that they can't pay back over an extended period of time. Which is a valid concern. Here's my take on it:
The way that Quwiex generates money is actually quite straight forward. A crowd of investors give money to Quwiex in addition to their own money so that they can trade with it. That generates leverage for Quwiex because the more money invested, the higher their own returns.
Now think about it like that: Quwiex likely makes much more profit due to their experienced traders and robots obviously. So when they give you a total of 23% ROI after 7 days (4% a day) – which is insane – you can still rest assured that they made a lot more with your money due to the leverage they have with all the invested money and the number of trades they do in a day.
I mean, just have a look at the trades they made in the last few minutes:

And this is just one pair, while they're trading with 10! And as you can see, they made profits of almost 6% in just 20 minutes! Of course the question is how much money they invested in each trade etc. I know. But seeing that, isn't it logical that they have the profits to give you 4% ROI daily?
No Daily Withdrawals
One other thing actually is different with the new deposits OCP Light and OCP Pro: There are no Daily Withdrawals. While in most of the other USD Deposits, you can withdraw your profits daily, that's not possible with these deposits. You'll get your principal investment plus all the accumulated profits after the seven day period has ended and you can withdraw them then.
Why is that? I guess it's just that they want to make sure they have enough time to use the money to make more of it, just like the banks do with your money. But that's just a best guess.
Anyhow, I don't think it's a problem to leave the profits in there for 7 days. I was more hesitant with the Fort Max and Fort Pro deposits which freeze your profits for 180 days. You'd have to be really sure about what you're doing when investing in there I guess. But with 7 days, that's okay for me.
I tried the OCP Light Deposit
I wanted to know and also to be able to show you how the new deposits work, so I invested $366 in the OCP Light.

I'll let you know how it goes, it'll earn it's first 4% tonight, which should translate to approx. $14.67. I'll keep you updated on that.
What is Unique about Quwiex OCP, the Exchange Platform?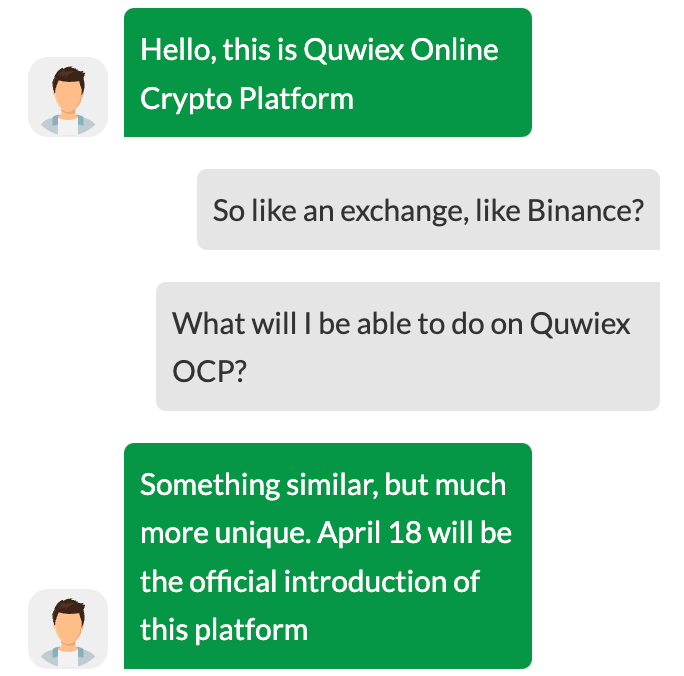 The Support Team mentioned that Quwiex OCP will be something similar to a regular Exchange but "much more unique".
Obviously I wanted to know more, so I asked if they could give me some insight to what unique means in this context.
Sadly, but understandably, they wouldn't give out any information.
So we'll have to wait until 18th April to see what's unique about Quwiex OCP. I'm very excited to see what they created.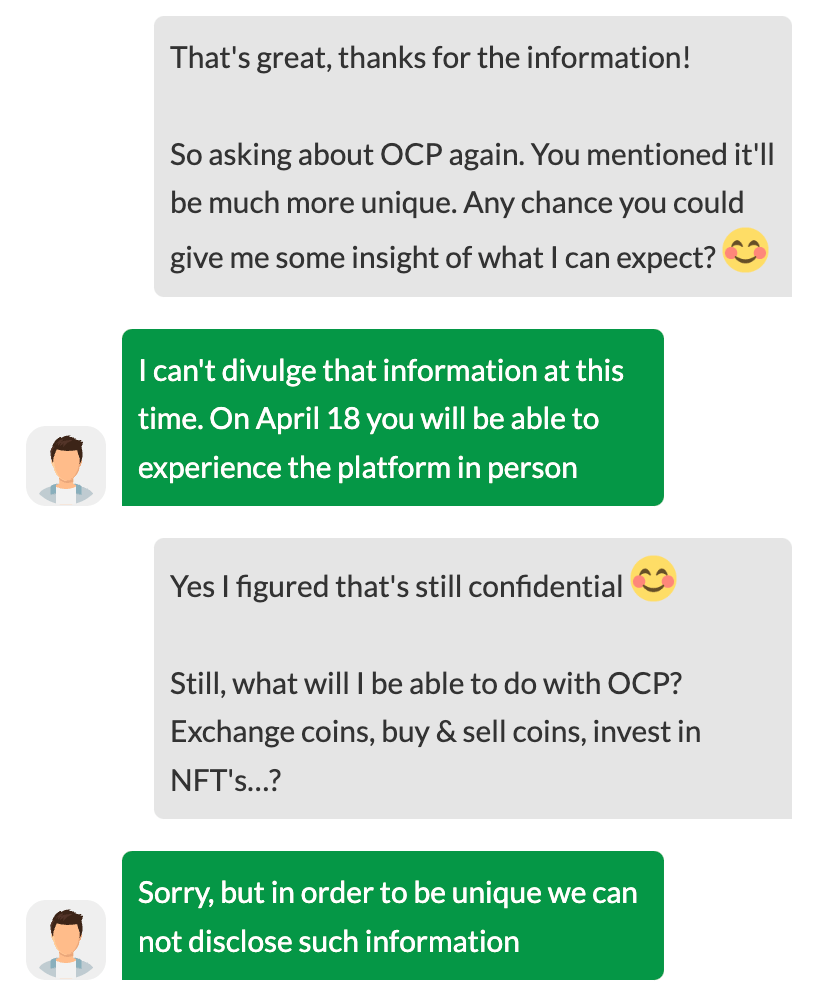 Conclusion
So that's all the recent news on Quwiex. Quwiex OCP will be a unique new exchange and it'll go live on 18. April 2022. Also, there are 2 new very interesting and promising deposits which you can use to let your money work for you.
What's your take on Quwiex' recent developments? Let me know in the comments! Also, if you know someone who should know about this, share the article with them!
If you're still looking for ways to make money online since Quwiex scammed, you might want to have a look at a company that has been going strong for more than 10 years and is known for it's stability and growth. If that's the case then you should check out my review of Jeunesse Global and how you can make money with Jeunesse.
Read more about Quwiex: